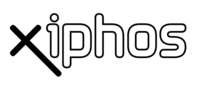 ---
Xiphos is a Bible study and research tool based upon the "SWORD Project" libraries and the GTK libraries. You can use Xiphos to do the following:
View your favorite Scripture verse

Make sermon or personal notes on selected passages

Automatically follow Bible footnotes and cross-references

Compare translations in parallel

Work in original language study using the available Hebrew and Greek translations
Xiphos aims to provide a simple and clean user interface while providing a powerful tool allowing a personalized Bible study environment.
"The SWORD Project" is based at http://www.crosswire.org. Other applications under the same banner are MacSword for the Macintosh, BibleDesktop, a Java application, BibleTime (another Linux program), and The SWORD Project for Windows (aka BibleCS or WinSword).