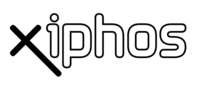 Sorry, the manual is not currently translated into Unknown. You have been redirected to the English version.
---
The Studypad can be opened by choosing File → Open StudyPad
This is what the Studypad typically looks like:
The Studypad will save into your working directory, making it useful for collecting and exporting information and Bible study material from Xiphos into other programmes.
Toolbar 1
Font Size and Environment

Font Type

Bold, Italics, Underscored, Crossed Out

Left, Centre and Right Bound

Shift Paragraph Right or Left

Colour Selector
Toolbar 2
New, Save, Delete and Print

Cut, Copy, Paste and Undo

Find and 'Find and Replace'

Spellcheck
In order for spellcheck to be available, one of the languages under Edit → Current languages must be set.