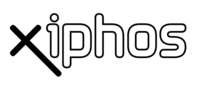 ---
The Invert color pairs buttons are provided to make it easy, for example, to move the main window into "night mode," with white text on black background.
In individual modules' display, the right-click menu's Module Options selector provides font name and size selection.
The base font size is the size initially chosen for all modules displayed by Xiphos. The verse number and individual modules' font size choices are relative to the base font size.
The font name and size used for display is chosen from this order:
The selection made via the context menu for the specific module, under Module Options.

The per-language selection made under Preferences, here.

The module's own default selection, in its configuration file.

The application default.
If you wish Xiphos to display its interface in a language other than the default, you may select one here. A restart will be required, so that the locale can be initialized.
If you enable Default Dictionary, then that named dictionary (see Special below) module will always be used when double-clicking a word anywhere in Xiphos.
Certain dictionary-style modules are Daily Devotionals whose keys are numerically in the form "Month.Day". If you have such a module installed and it has been selected as your preferred devotional, then you can ask that Xiphos display today's selection during startup.
If you enable Resize images, Xiphos will automatically resize image content in commentaries, general books, and dictionaries so as to fit the subwindow which contains them.
Highlight current verse, if enabled, will cause Xiphos to substitute mere current verse colorization with a high-contrast alternate color scheme on the current verse. The colors used may be chosen from the color selector pane (see above).
Highlight user annotations uses inverted the highlight color choices when marking user-annotated verses.
By default, Cross-references go into the Previewer. Selecting this checkbox puts them into the verse list instead.